Anger Management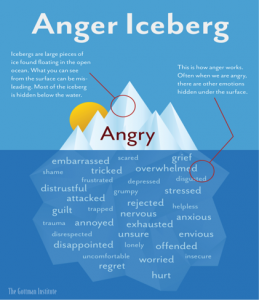 Anger is important human emotion that needs expression as much as our other feelings like happiness or sadness. Often when we are angry, there are other emotions hidden under surface. Anger is often described as a "secondary emotion" because it protects our own raw, vulnerable, overwhelming feelings.
When we learn to manage anger, it allows us to stand for our self, protect our personal boundaries and express our needs and feelings in a way that also respects the rights of others.
If you notice that you or your family member has a challenge with anger you may examine the following:
Do you feel often out of control and lack of patience?
Do you notice your family members or friends afraid to talk to you, avoid you or trying to be excessively careful?
Are you noticing that words just slip away and hurting others?
Did anger result in physical harming or damaging?
Do you tend to be often irritated, frustrated or annoyed?
If you answered yes to any of the above questions, I will support you to find more affective and healthier way to express your needs which will increase your energy, find peace within and intimacy with those you care.
Our Psychotherapists in Vaughan can help
Anger issues aren't uncommon and the first step towards change is awareness of the problem.
Together we can come up with a plan tailored exclusively to you.
If you or someone you know is experiencing anger challenges, contact me today for a free consultation.